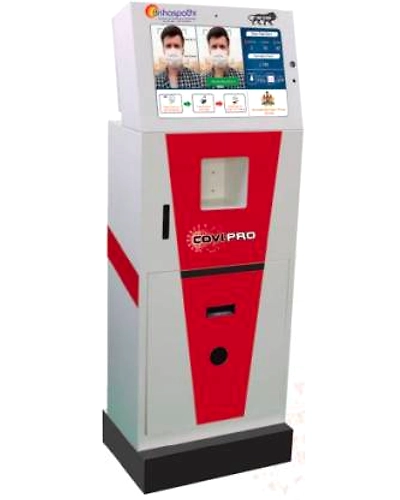 COVI PRO
You Save: 9999. Discount 14.28%
Write a Review
Temperature Measurement
Automatic Hand Sanitizer
UV Disinfection Chamber
Additional Information

1) 8 mega pixel Camera for capturing images of visitors with real-time data.

2) Temperature sensor, where the daily temperatures are recorded for future tracking.

3) Contactless mist sanitizer dispenser.

4) UV chamber for sterilizing cell phones, laptops, and other belongings.

4) Information window.

5) For Cloud Application extra charges applicable minimum Rs.10,000 ( OPTIONAL). Customization as per client requirement.